Whether it be emerging sustainable brands, or Fortune 500 companies embarking on sustainable initiatives, more businesses are looking for influencer partnerships with established voices in the sustainability world.
Sustainability influencers have hyper-engaged audiences who are interested in living more sustainably and responsibly, creating unique partnership opportunities for brands looking to engage a more conscious community.
We have broken down the world's leading sustainability creators into five core categories, covering 30 creators:
These creators are active across a variety of platforms, but united in their desire to create sustainably-focused content for their audiences.
If you would like to partner with these creators or view all the creators we work with, please visit our community at plantalist.com or contact us at yes@nologo.agency.
1. Sustainable wellness creators
Kathryn Kellogg (@going.zero.waste)
Kathryn is a leading voice in the Zero Waste Movement. She is the author of 101 Ways to Go Zero Waste, and is National Geographic's spokesperson for plastic-free living.
She is committed to putting out educational content with a call to action for her followers to reduce their waste in creative ways. Kathryn produces content on Instagram, TikTok, her blog and YouTube and has partnered with a broad range of brands including Josie Maran, WM PGA and ThredUp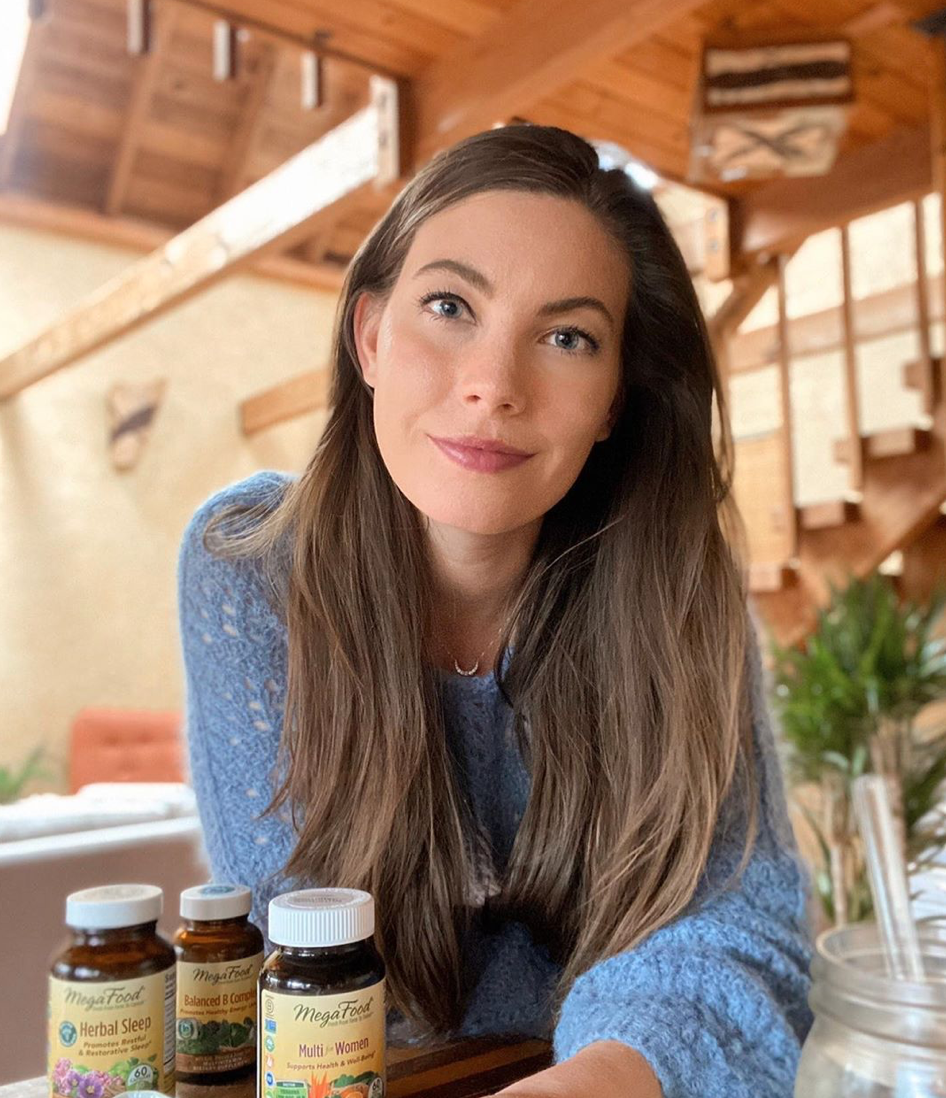 Jessica Clifton (@impactforgood)
Jess believes in leading a more minimal life and making eco-friendly swaps in your house and wardrobe. She seeks to bring awareness to eco-friendly brands and products that make living a more sustainable lifestyle achievable for anyone.
Jess is well known on Instagram & TikTok and has worked with brands including AMEX, Dove and Dropps.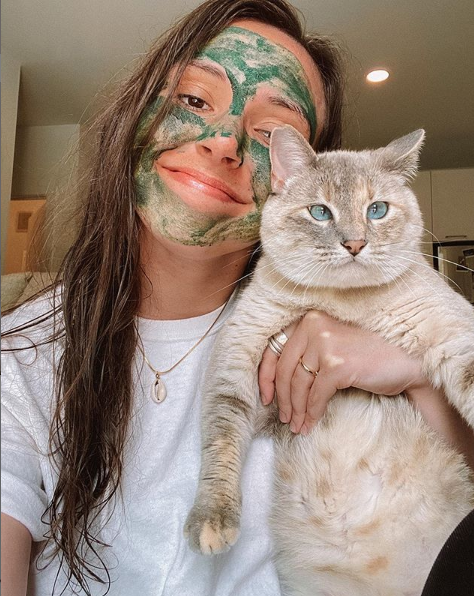 Immy Lucas (@sustainably_vegan)
Immy is a vegan, low-impact living advocate and a lover of the outdoors. She aims to help her followers to make sustainable swaps, while imparting life, cooking and wellness advice through honest content.
Immy creates content across YouTube & Instagram and has partnered with brands including Hoka, Meridian and Wild Cosmetics.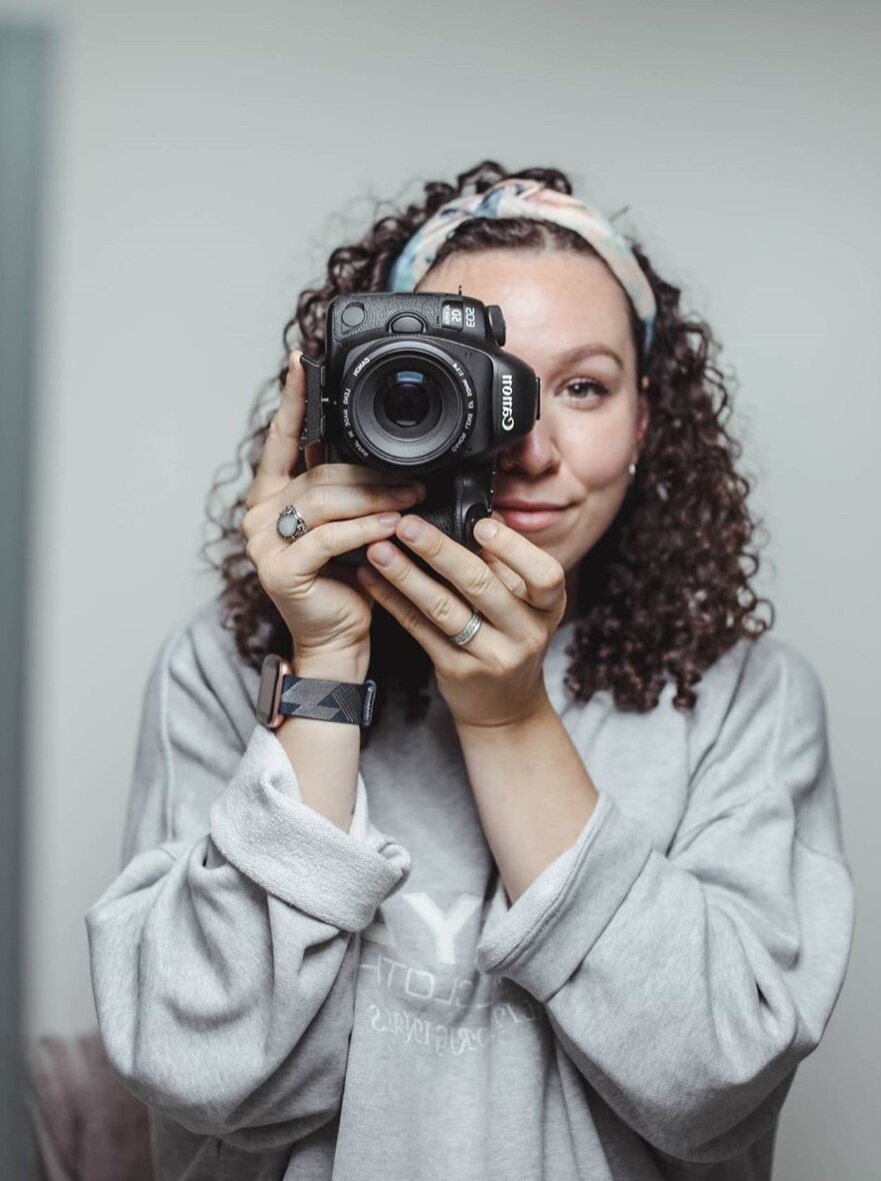 Shelbi (@shelbizleee)
Shelbi is a zero-waste advocate who creates frequent short and long-form content around lifestyle, beauty and sustainability on her YouTube channel. Her content is instructive and educational, teaching her followers what she's learned on her zero-waste journey and how they too can make 'green' changes.
Shelbi creates content on YouTube and Instagram and has worked with a broad number of brands including EarthHero, Tentree and Verizon.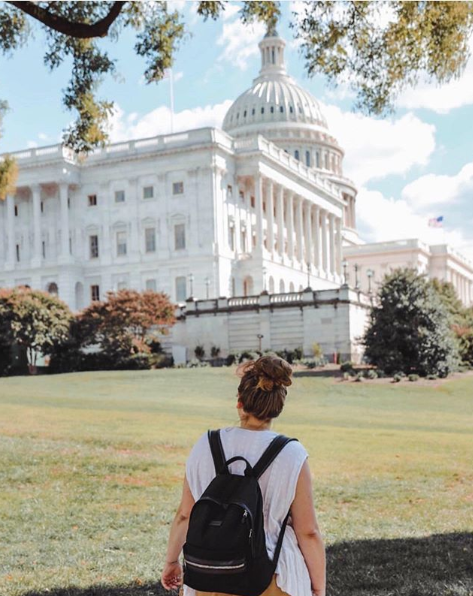 Lauren Ferree (@relauren)
Lauren educates her followers about the very real climate risks our planet is facing. She highlights easy swaps we can all do to take better care of the earth, ways to reconnect with nature and informs her viewers about the serious impact of excess consumption. She is a leading voice on TikTok and has worked with brands including Panera Bread, Dropps and Leaf Shave.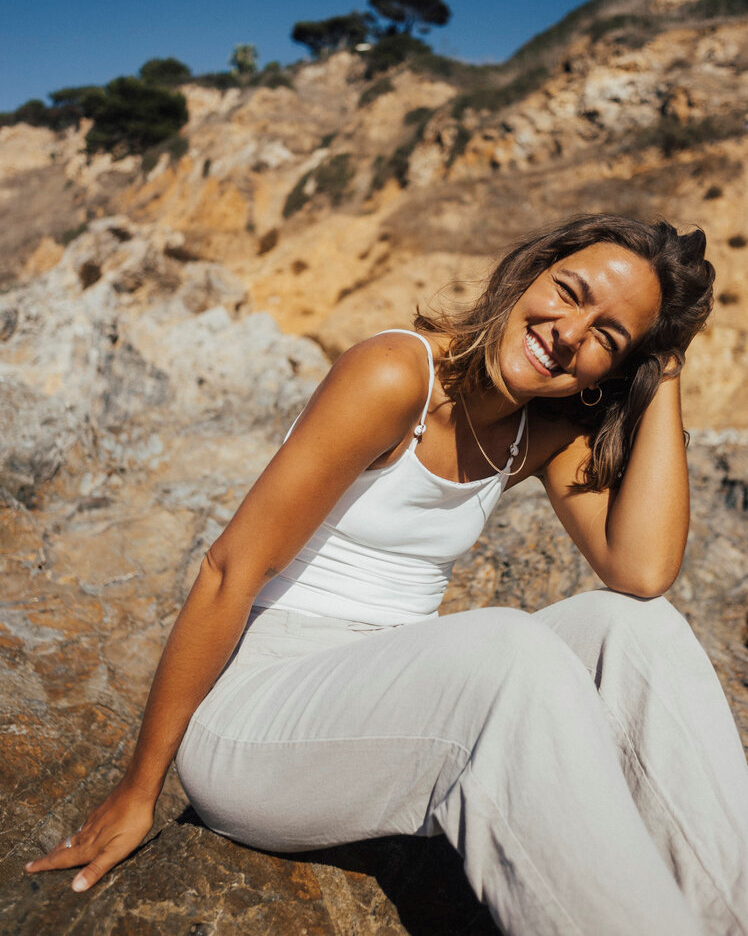 Kristy Drutman (@browngirlgreen)
Kristy is a youth climate change activist who is passionate about working at the intersections between media, diversity and environmentalism. She has spoken in front of thousands as well as facilitated environmental workshops across the US.
Kristy engages audiences through her podcast, Instagram and YouTube channels. Her goal is to create conscious and culturally relevant content to engage audiences about pro-active solution-building for the climate crisis.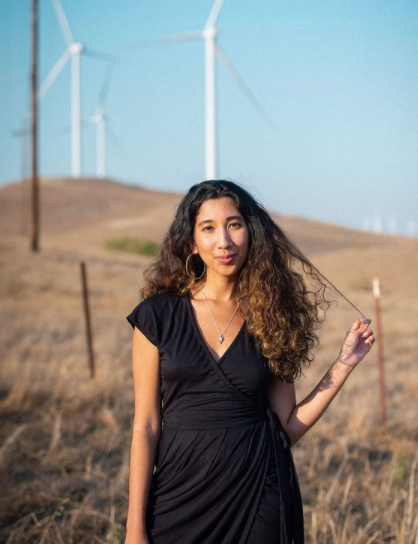 Kate Bamber (@my_plastic_free_home)
Kate focuses on conscious consumerism, low-waste advocacy, small business support, sustainability and parenting. She frequently has DIY-content for her followers to try, and often suggests household hacks to make low-waste living easy for busy parents
Caulin Donaldson (@trashcaulin)
Caulin was born and raised on St. Pete Beach in Florida and has loved the ocean for his entire life. His content reflects this, gaining most of his public attention from his 300+ day stint picking up trash on TikTok.
He aims to bring awareness on the issue of waste and the environment, predominantly by entertaining his audience of over 1m followers on TikTok.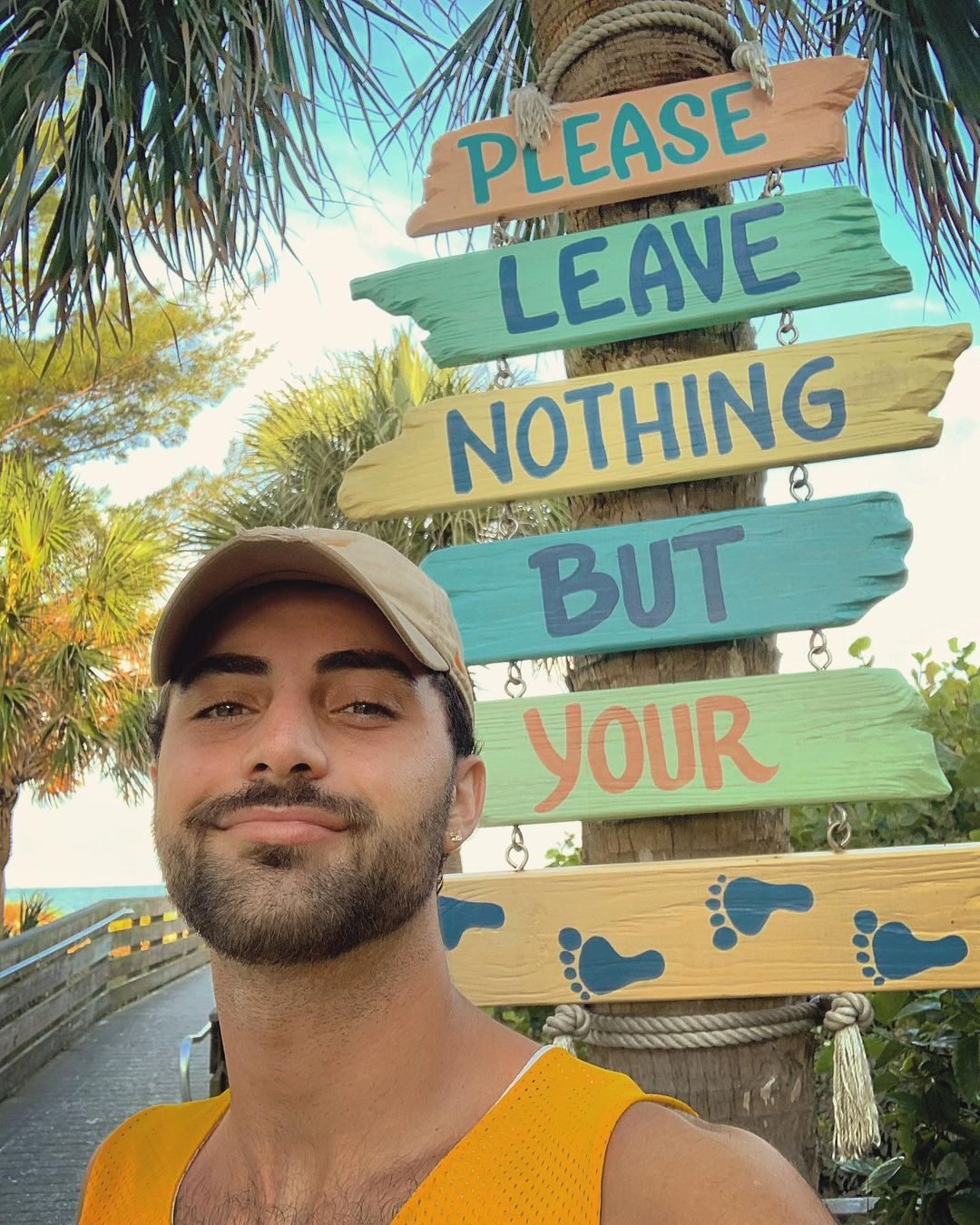 Fran Willow (@ethicalunicorn)
Fran is committed to addressing issues surrounding sustainable living and social justice. She highlights current and ongoing issues, explaining the background and presenting solutions and recommendations.
She has worked with brands including TOMS and Tesco.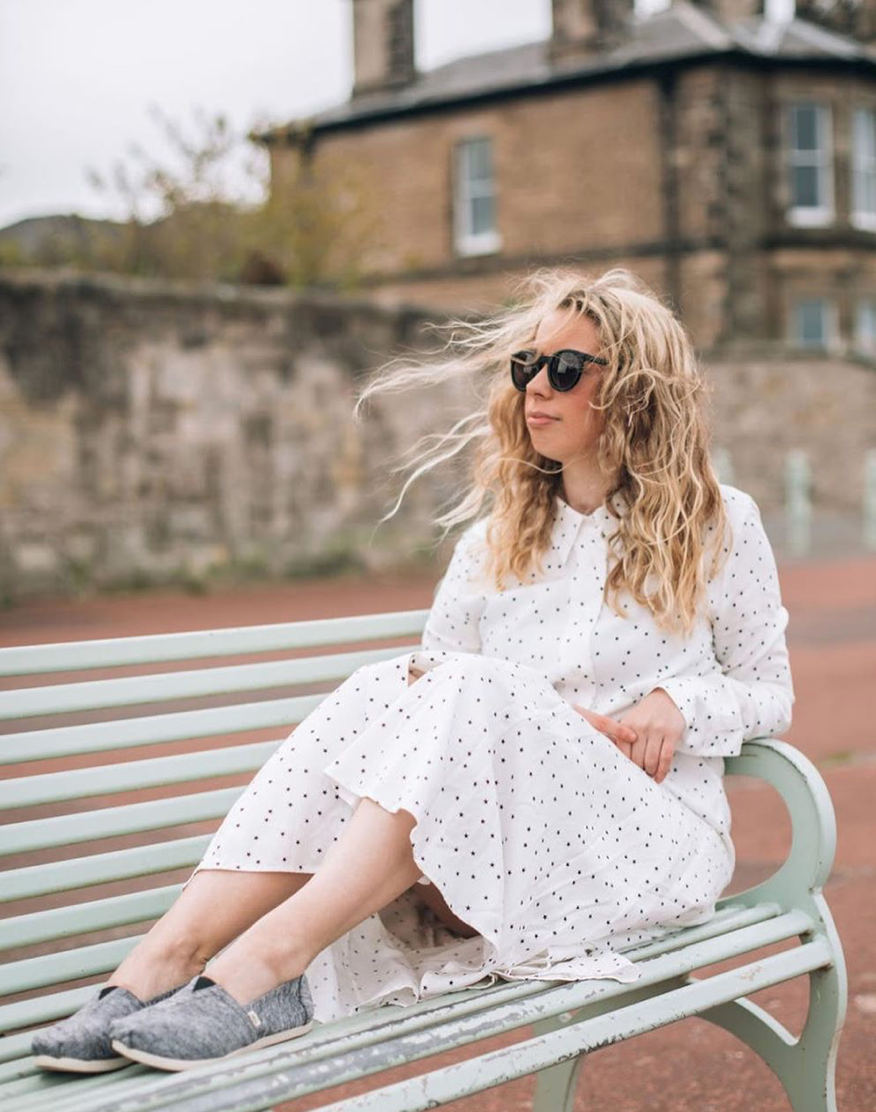 2. Sustainable / ethical fashion creators
Jazmine Rogers (@thatcurlytop)
Jazmine is a 24 year old Black-Mexican creator who is passionate about sustainable fashion and living. After learning about the effects of fast fashion, Jazmine has become committed to making sustainable fashion not just an accessible concept for her audience, but a fun one.
Jazmine advocates for change through bright colours and alternative graphics, leading her audience away from eco-anxiety and towards a better, more intentional life.
Jazmine is a rapidly growing voice in the sustainable fashion space with her Instagram & YouTube channels and and has worked with a number of leading brands.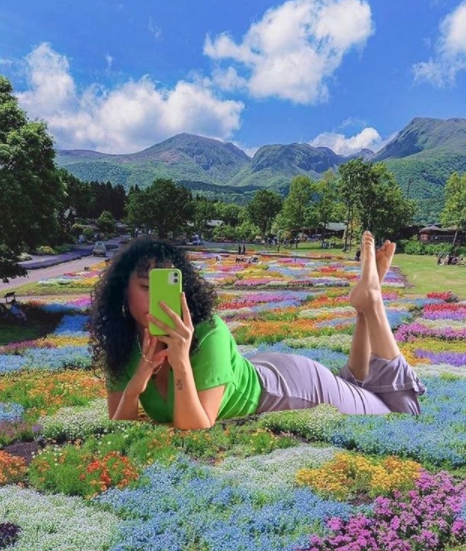 Jess Carpenter (@jessleecarpenter)
Jess is focused on second-hand and sustainably sourced clothing and home goods. She is passionate about thrifting and has her own business selling interior finds.
Jess has partnered with leading brands including Depop, Dropps and IKEA.
Aditi Mayer (@aditimayer)
Aditi is an advocate for, and public speaker on, sustainable fashion, labour rights & social justice. She's also a photojournalist, serves on the council of Intersectional Environmentalist, and will be spending 2021 as a National Geographic Digital Storytelling Fellow, documenting the social and environmental impacts of India's fashion supply chain.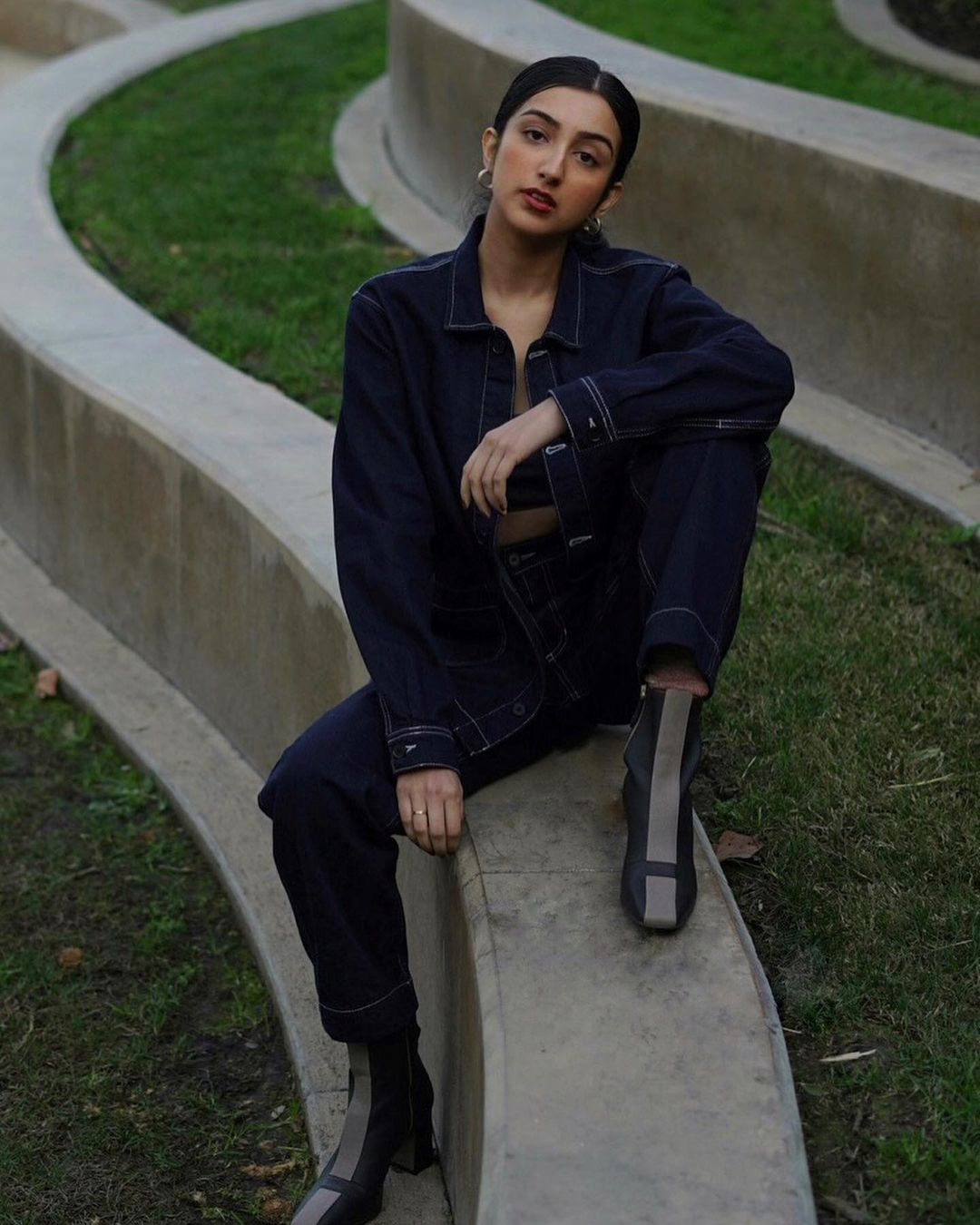 Benita Robledo (@benita_robledo)
Benita focuses on raising awareness about sustainable and ethical fashion, while advocating less shopping and thrifting where possible. She also regularly shares insights into her experience with sustainable motherhood.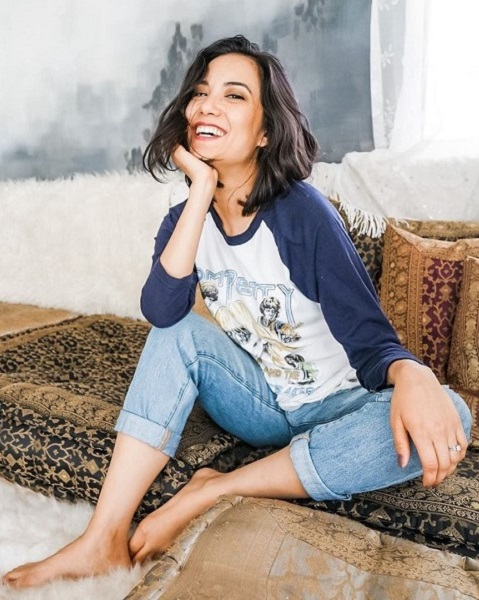 Verena Erin Polowy (@verenaerin)
Verena voices her views on the importance of slow fashion and replacing fast fashion wardrobes with sustainable and ethical capsule wardrobes. She also incorporates green beauty and lifestyle content about living more consciously and sustainably.
Alyssa Beltempo (@msbeltempo)
Through her YouTube channel and online platforms, Alyssa changes the way people see their closets. She is well known in the space for sharing slow fashion content with a fun, off-the-cuff delivery.
She has worked with independent and large brands like Thredup, Power of My People, Skillshare, and has co-designed a conscious necklace.
Cynthia Dam (@inspiroue)
Cynthia is a Canadian-based sustainable fashion advocate using her platforms to inspire action and change. She is known for her educational videos improving sustainability literacy, and is trusted as a creator who partners with brands that embrace circular design and ethical production.
She inspires her audience to be more than just conscious consumers, and instead to be activists for environmental and social justice. Her dream is to change the system for a sustainable future, through genuine and valuable content.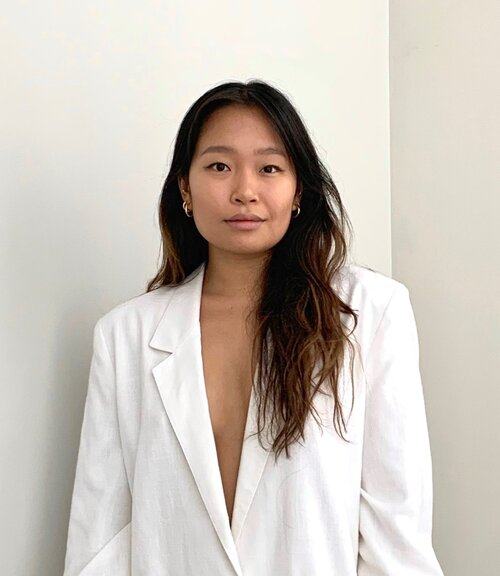 Chloe Alysse (@chloealysse)
Chloe brings outfit-repeating to the forefront of her channel, advocating re-wearing clothes and re-styling, rather than constantly shopping. When shopping, she advocates supporting companies with a sustainability commitment to materials and supply chain.
3. Sustainable minimalism & productivity creators
Christine Liu (@simplybychristine)
Cristine is a Californian-based author and creator, sharing tips for simple, slow, and sustainable living. Her recent book, Sustainable Home, inspires readers to find the beauty in simple living. She encourages her viewers to better their own lives and the planet they live on.
Krist Yu (@kristsoup)
Krist is a leading lifestyle creator on YouTube, with over 350k subscribers. She loves to talk about food, travel, fun and family (including the latest feline addition, Uni). Krist provides her audience with a huge variety of content, from her productivity recommendations to her follow along style vlogs and room tours.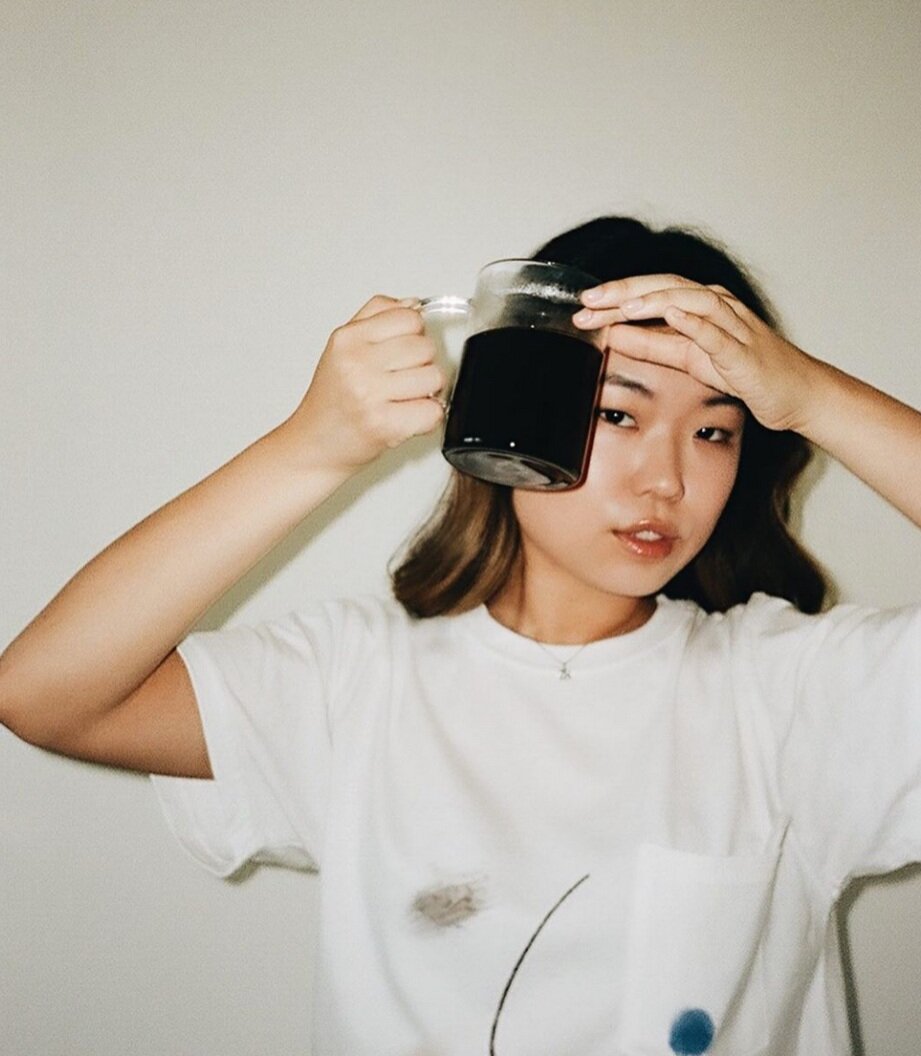 Jasmine Truong (@jasminetfleur)
Jasmine Truong is a leading content creator known for her YouTube channel 'Jem' where she expertly produces content on her life for her c.0.5m following. Her videos can often have an almost cinematic feel and a calming effect that her followers love. She loves highlighting the little things in life!
4. Sustainable growing creators
Summer Rayne Oakes (@homesteadbrooklyn)
Summer is the internet's ultimate plant Mom. Trained as an environmental scientist and entomologist, Summer Rayne now uses her passion and knowledge for nature to help us make better lifestyle choices—from what we wear, to what we eat, to what we grow.
Her YouTube is the go to knowledge hub for anyone who owns a plant, and is interested in keeping it alive! She reports on life living in a Homestead from her Instagram, where she shares more plant guides and sustainable living tricks.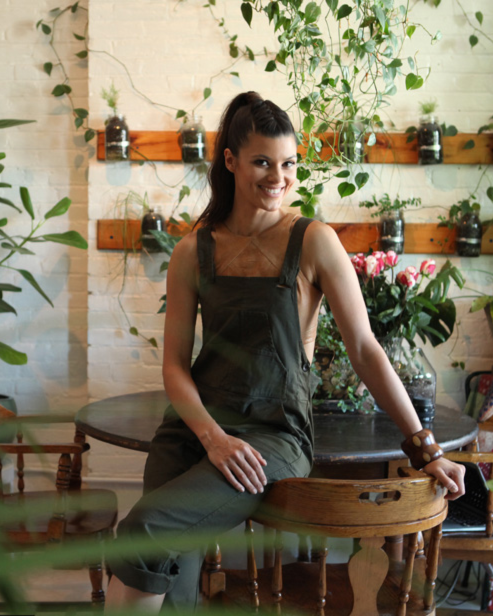 Moji Igun (@hippiemoji)
Moji uses her platform to spread awareness of the importance of supporting small businesses, reducing waste and embracing gardening and nature.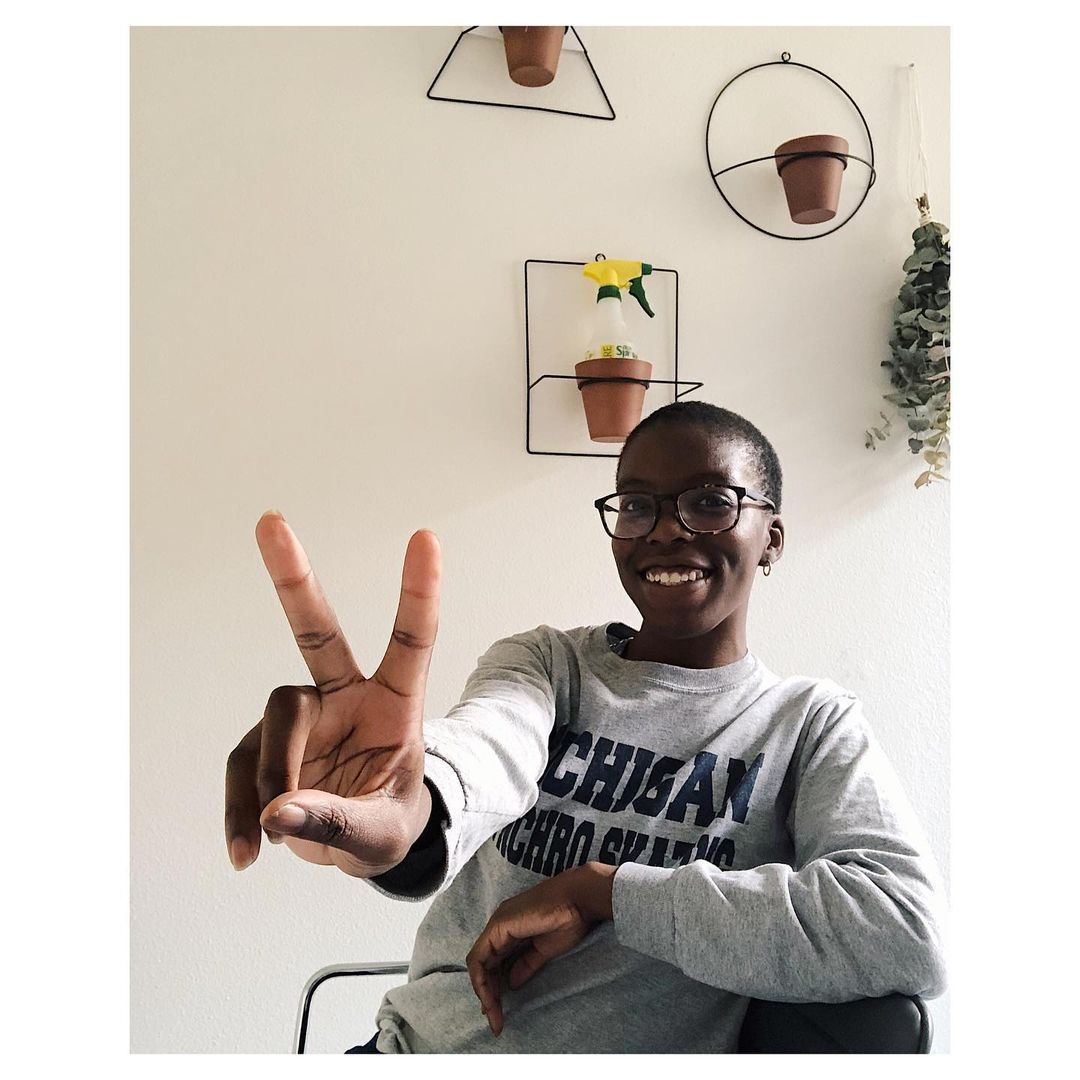 Krist Reed (@windypeakvintage)
Kristi is a vintage shop owner, mother and slow living enthusiast living in the countryside of Montana. Her Instagram page is a beautiful curation of the earthy tones of Homestead life and her accompanying blog details life at the base of the Absaroka Mountains.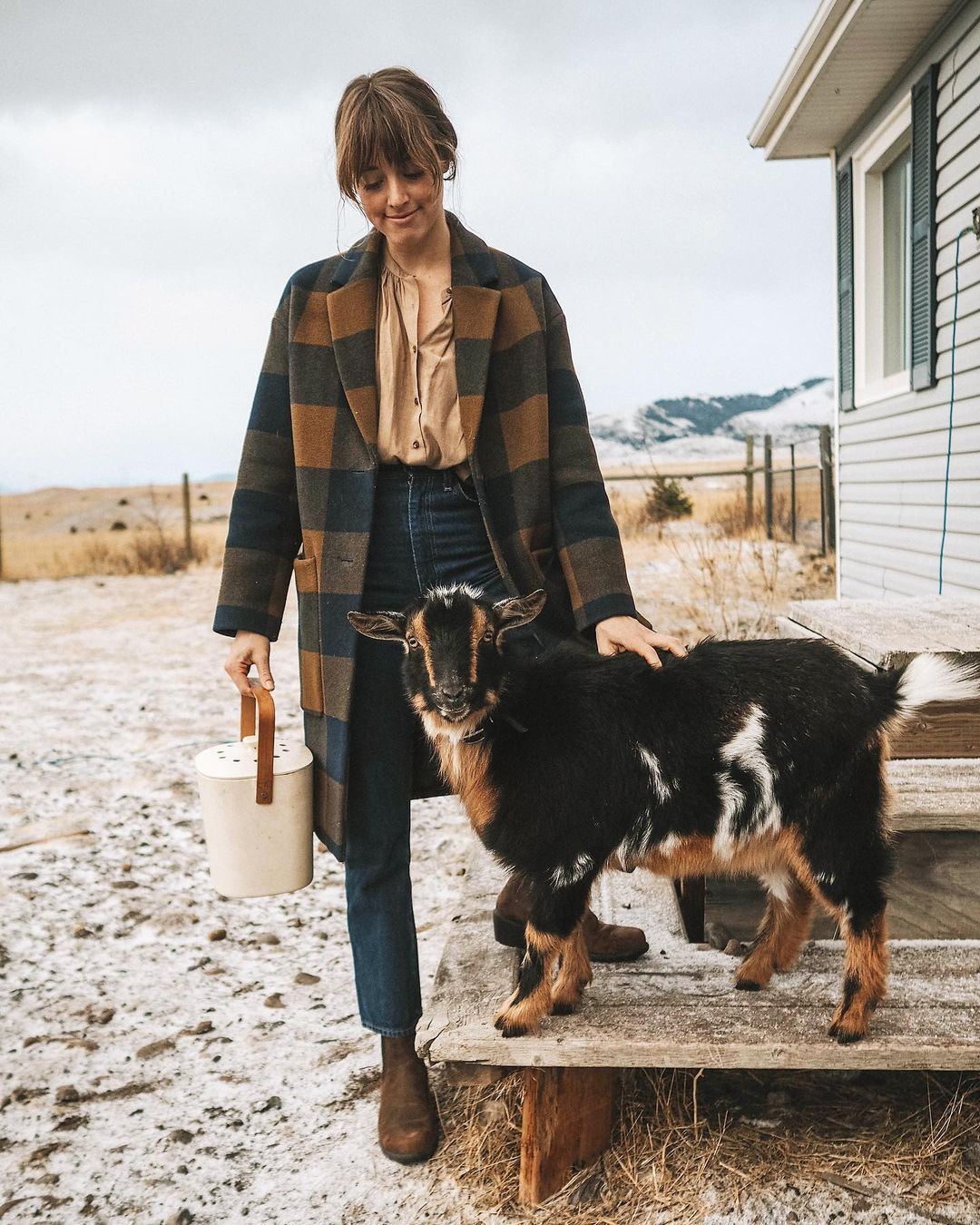 Deanna (@deannacat3)
Deanna is a homesteader focused on creating content around gardening, food & cooking, chickens and natural health. She is based in CA, USA and focuses on sharing healthy, organic gardening tips to her Instagram audience of 200K+. She hopes to inspire love for her kind of lifestyle and for her hobbies by sharing tips and tools for modern Homesteading to make the process easy, understandable and enjoyable.
Ksenia Avdulova (@athomewithksenia)
Ksenia left the city for a quieter life in a cabin. Her channel features morning rituals, mindfulness, thrifting and grown-your-own, all while advocating a slower, less consumerist, more meaningful lifestyle.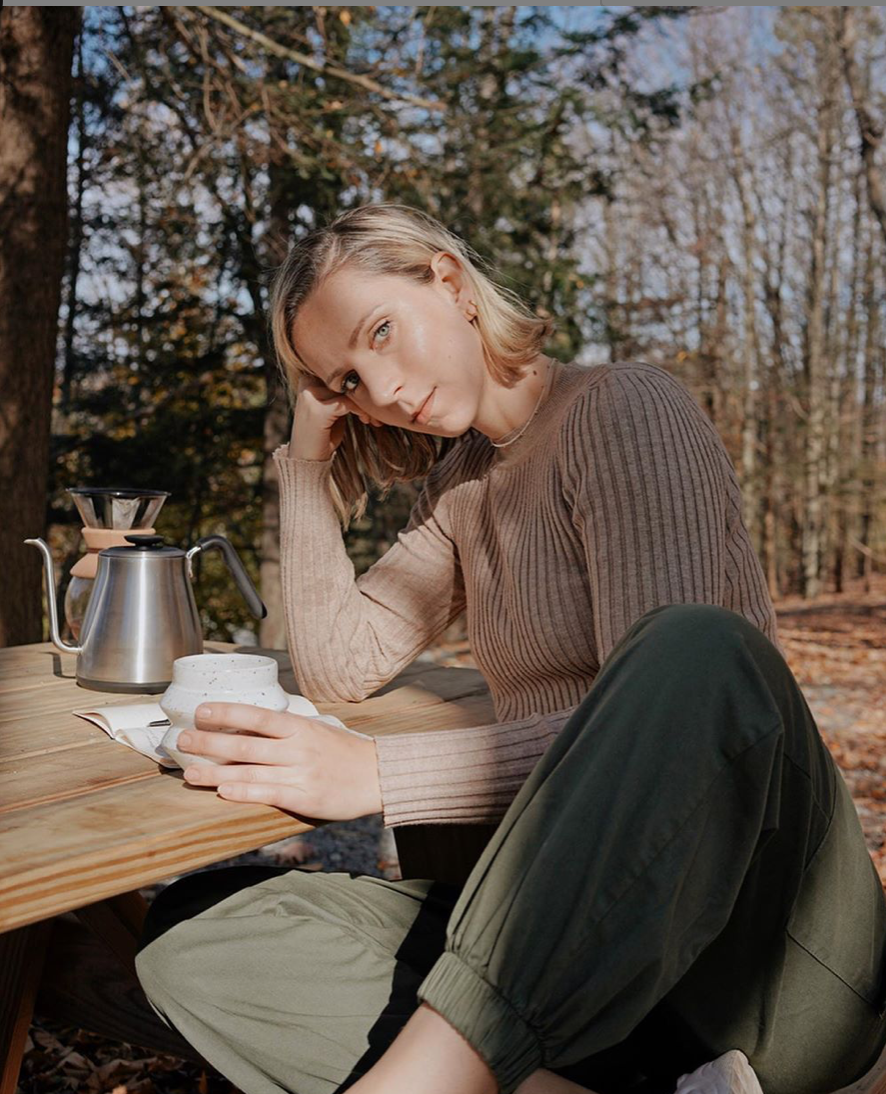 5. Sustainable food creators
Ela Vais (@elavegan)
Ela is a plant-based recipe creator and chef with a significant global following. Specifically, she has a strong following in North America and Europe. Her blog, which is read by a huge audience, has a separate German speaking side.
Yasmin Johal (@yasminjohalx)
Yasmin creates content on veganism, sustainable beauty and lifestyle, as well as illustrating what everyday life is like as a young mum with a young toddler.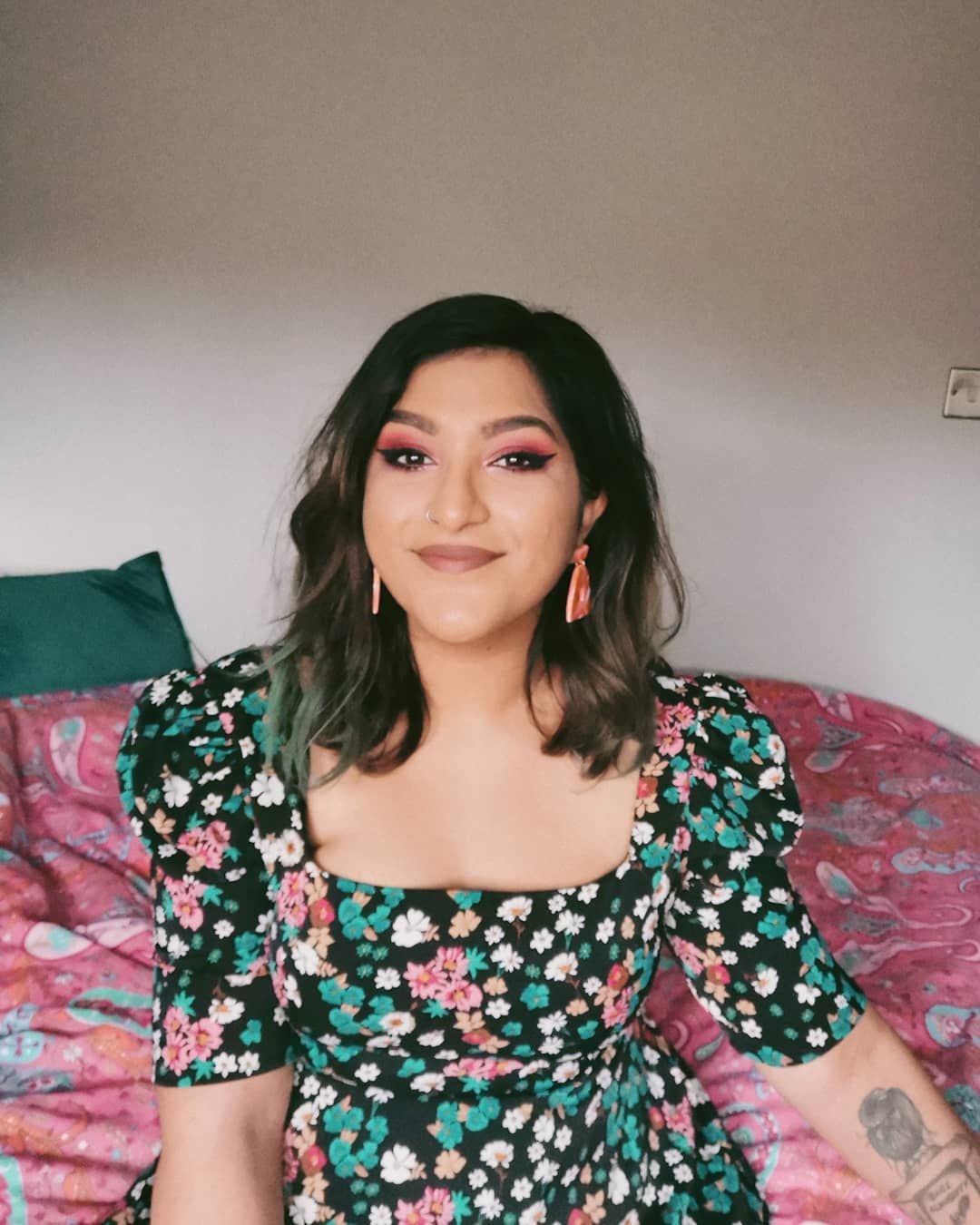 Bo Porterfield (@bos.kitchen)
Harriet, also know as Bo, is a vegan recipe developer, photographer and stylist. Her Instagram feed consists of a beautiful curation of vegan treats and dishes that form a gallery fit for any lover of food, regardless of their dietary requirements.
She is well known in the vegan world and has worked for a number of leading brands including Waitrose, Kenwood and Tate & Lyle. She is based in the UK.
Sam Hadadi (@samanthahadadi)
Sam is a home cook, mother of three, recipe developer, health and fitness journalist, and blogger. She is driven by her passion for health and well-being and desire to bring joy and fun to nutritious food.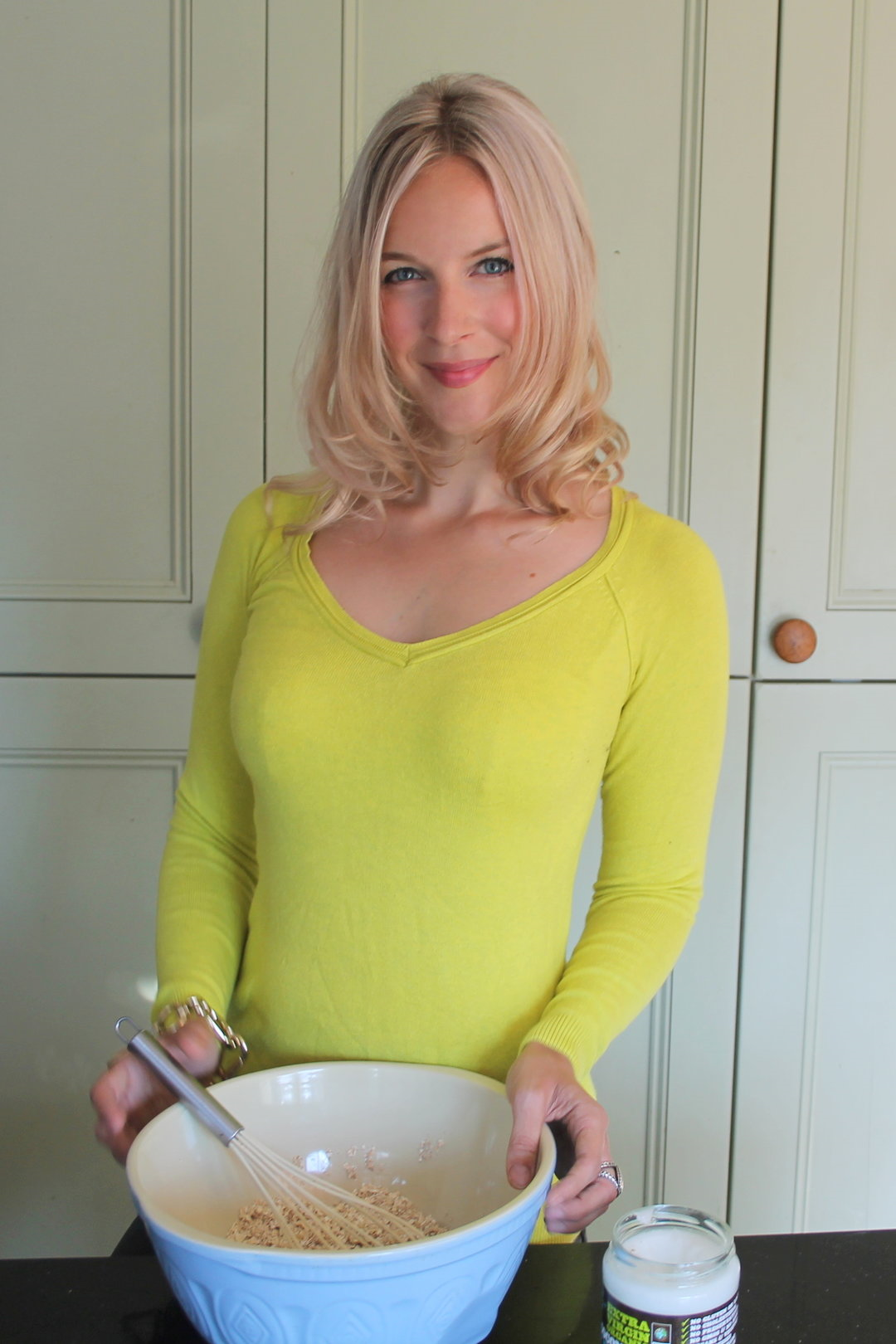 Niki Webster (@rebelrecipes)
Niki is a plant-based chef and author with a particular focus on savoury food. You can find her delicious recipes and stunning images on Instagram, or you can visit her website (www.rebelrecipes.com) for a deeper dive into vegan eating for foodies. She hopes to convey that you can have an indulgent meal that doubles up as a healthy one!
She has worked for a number of leading brands including Waitrose, Kenwood and Victorinox. She is based in the UK.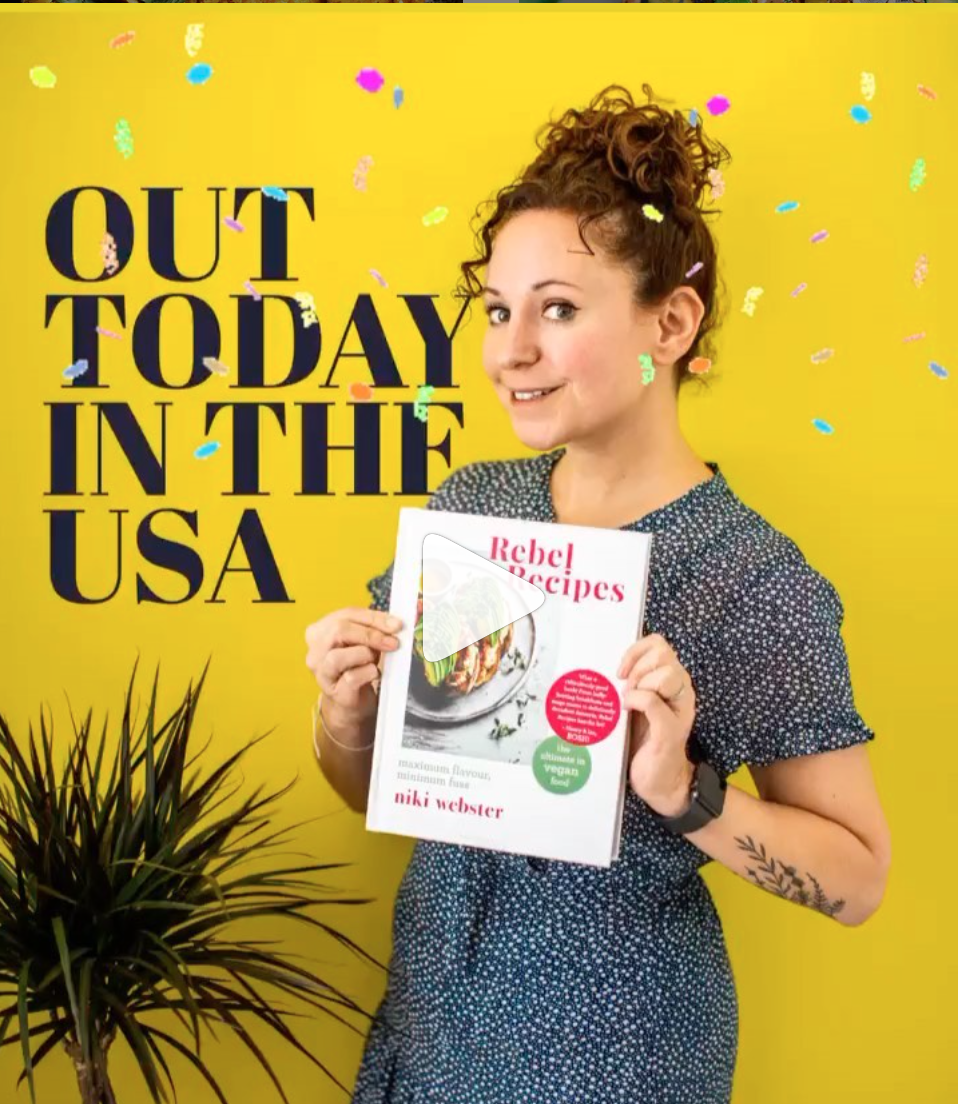 ---
No Logo Agency & Plantalist
We are a digital agency and platform driven by creators and focused on sustainable living. Plantalist, our private marketplace, is the place to partner with the world's leading sustainable wellness creators globally.
We have conducted promotions for hundreds of leading brands across three continents. Through Plantalist, we can reach 10m (as of Feb 21) consumers, primarily climate conscious millennials. If you are a brand or creator and would like to join our platform or discuss working with us, please email partnerships@plantalist.com or creators@plantalist.com
Plantalist is part of No Logo.